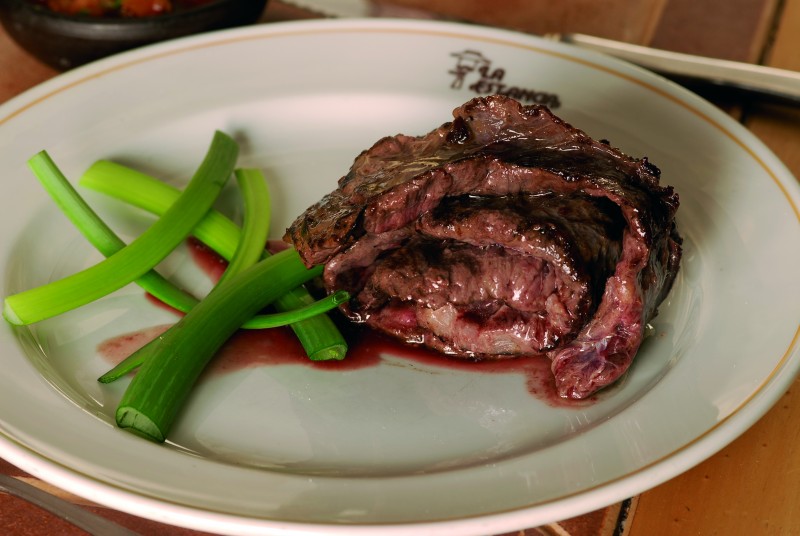 La Estancia Mirador se caracteriza por su gran oferta de carnes a la parrilla con los mejores acompañamientos en el corazón de Providencia, Con una vista inigualable de la ciudad de Santiago. Además contamos con una amplia oferta de ensaladas y cebiches acompañados de los mejores vinos y cocteles. Ideal para un rico almuerzo mirando la capital.
Estancia Mirador is characterized by its vast menu of grilled meats with the best side dishes. It is located in the heart of Providencia and has an incomparable view of Santiago. In addition, we have a wide variety of salads and ceviche, and the best wines and cocktails, ideal for a delicious lunch while overlooking the city.
O Estancia Mirador e reconhecido pela grande variedade de carnes grelhadas com os melhores acompanhamentos, e está no centro de Providencia com uma vista de Santiago incomparável. Além disso, temos uma ampla variedade de saladas e cebiches (preparados de peixe cru) junto com os melhores vinhos e coquetéis. Especial para um delicioso jantar mirando à capital.
www.estanciamirador.cl
Nueva Providencia 2250  Piso 16
(56) 22 251 57 89
(56) 22 251 57 90